1. How to become an Ekokleaner in 4 steps?
To become an Ekokleaner (or household worker), you must follow 4 steps:
Register on our site or application and submit your documents
Create your micro business (in 15 min thanks to our partner Shine) and register on STRIPE to be paid
Register on NOVA to allow customers to benefit from the tax credit
Validate online training
The details are in the following questions.
2. What documents are required?
When you register online, several documents are requested. All are mandatory.
Identity document or passport or residence permit: double-sided, valid.
Profile photo: required for the customer to recognize you.
Criminal record extract: to prove that you have no criminal record; to be removed from this site.
SIRET number: 14-digit number of your microenterprise
Recent KBIS / situation notice: proof of the existence of your microenterprise. If you have lost it, download your up-to-date notice from this site
STRIPE account: required to be paid. To create this account, read question N°6 of the Q&A
SAP number (Service To the Person): compulsory number to be requested on the NOVA site, provided with your SIRET.
RC pro (Professional Civil Liability): Optional but recommended. As a self-employed person, it is recommended that you take out this insurance to protect yourself in the event of personal damage in the workplace.
Up-to-date account certificate (URSAAF vigilance certificate), to be retrieved on this site. Optional but recommended.
3. How to become self-employed?
To become a freelancer, we offer you 2 options.
Option 1 – Create your status with Getbiz in 5 minutes
This option is recommended because you can work 24 hours after submitting your application. Getbiz relieves you of the procedures and takes care of the creation of your microenterprise.
Answer 2 short forms in 5 minutes.

Getbiz processes your file in 24 hours.

Indicate "SIRET in progress with Getbiz" on your Ekokleaner profile.

Administrative fees: €20 made profitable from your first 2-hour mission
I start:  https://getbiz.typeform.com/to/LQcHYSHI (link to benefit from the reduced rate)
Getbiz answers all your questions
All your answers about the statuts (modification, closing) on: https://getbiz.zohodesk.eu/portal/fr/kb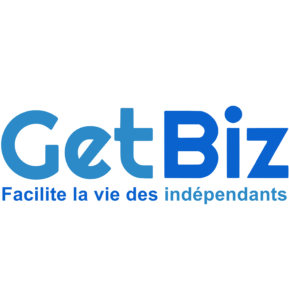 Option 2 – Create your status yourself online (1 to 3 months)
This option is longer because you will have to wait to receive your SIRET number to work (between 1 and 3 months). No application fees.
Create your online account at 

Guichet Entreprise

(1/5)
Register your business by choosing the option below:

Fill in your personal information (be careful, do not make a mistake when entering your email address otherwise you have to wait 30 days)

You will then receive an email to validate your account.

Then connect to your space with the identifiers you have indicated and enter a password to connect.
Create a new folder (2/5)


Status of your microenterprise: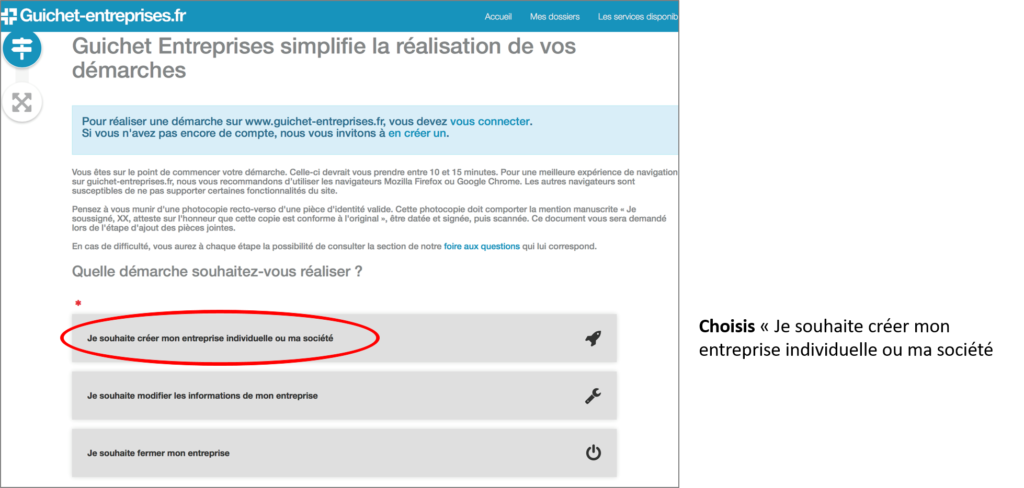 What approach do you want to take?
Click on "I want to create my sole proprietorship or my company"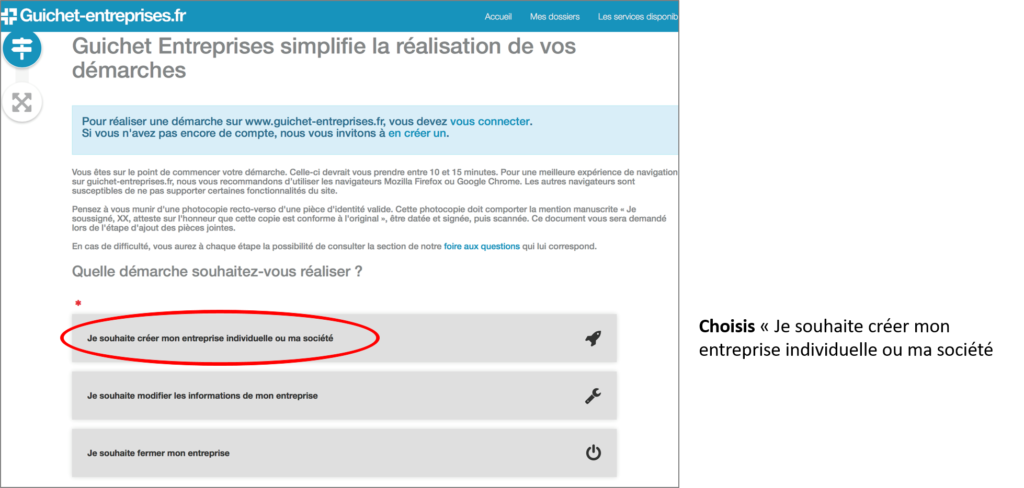 What legal form would you like to give to your business?
Click on: "I want to create my sole proprietorship".
What activity do you want to do?
Click on: "I want to exercise a liberal activity"
Would you like to exercise your liberal activity under the micro-entrepreneur regime?
Click on "yes"
Fill in your personal data.
Status of individual entrepreneur with limited liability (EIRL)
Click on "no"

The address of your company
"At your personal home" (do not put the address of Ekoklean On Demand!)

Then fill in the data as in the image below: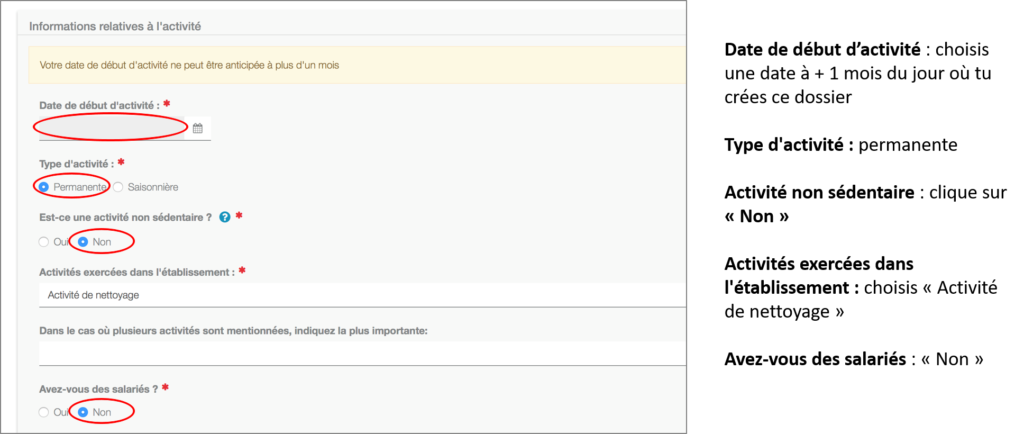 Your social statement:
Regularly, you will have to declare your turnover in order to pay social security contributions. It's up to you to choose which payment frequency you prefer.
We advise you to choose the "Quarterly" option for more peace of mind regarding the frequency of these declarations.
⚠️ Important: if you are registered with employment pole, it is strongly recommended to choose the "monthly" option because you will have to provide your advisor with proof of payment monthly.

Release payment
The discharge payment is an option that automatically allows you to be deducted at source in terms of taxation:
Check "no" (if you are a student, for example, you will not have to pay income tax).
Tick ​​"no" also for the EIRL scheme.
Finalization of your declaration (3/5) 
⚠️ Authorize the information recorded to be available on the INSEE website, which will allow us to validate that you have your self-employed papers.
List of attachments: submit your double-sided identity card and a sworn statement that it is your card.
Little trick: write your sworn statement on a piece of paper, put your identity card on it, take a picture of the set and you're done!
Confirmation email for processing your file (4/5)
Your microenterprise application is submitted. After a few days, you will receive an email confirming that your file has been processed:

Receipt of a letter with your SIRET (5/5)
Within 2 weeks of creating your microenterprise, you will receive your SIRET number by post. Remember to regularly check your emails (or spam).
⚠️ Final step: register your SIRET number on your Ekokleaner profile. It's finish !
4. I am already self-employed, can I do some cleaning?
To accept our cleaning missions, you must already carry out a PERSONALSERVICE activity with your microenterprise. If you carry out one of the personal service activities, then you can work with Ekoklean On Demand (provided you register on NOVA to have SAP approval – see FAQ).
If not, you will need to change your activity to a "cleaning activity".
5. I am self-employed, I have lost my SIRET/SIREN and my KBIS.
If you have lost* your KBIS or your microenterprise situation notice, you can retrieve it online for free here: https://avis-situation-sirene.insee.fr/
This document must be dated within the last 3 months. It must be uploaded to your Ekokleaner profile.
*When you created your microenterprise, you received, by email and by post, your Kbis extract with your SIRET and SIREN number (depending on the registry to which you are attached).
6. How do I register on STRIPE to receive compensation?
Your STRIPE account allows you to receive payment for missions carried out with customers directly to your bank account.
Creating your Stripe account is mandatory and free. You can use this same account for your other professional activities, if you have any.
Step1: create your STRIPE account 
From the Ekoklean On Demand app: click on "Bank details" and click on Stripe details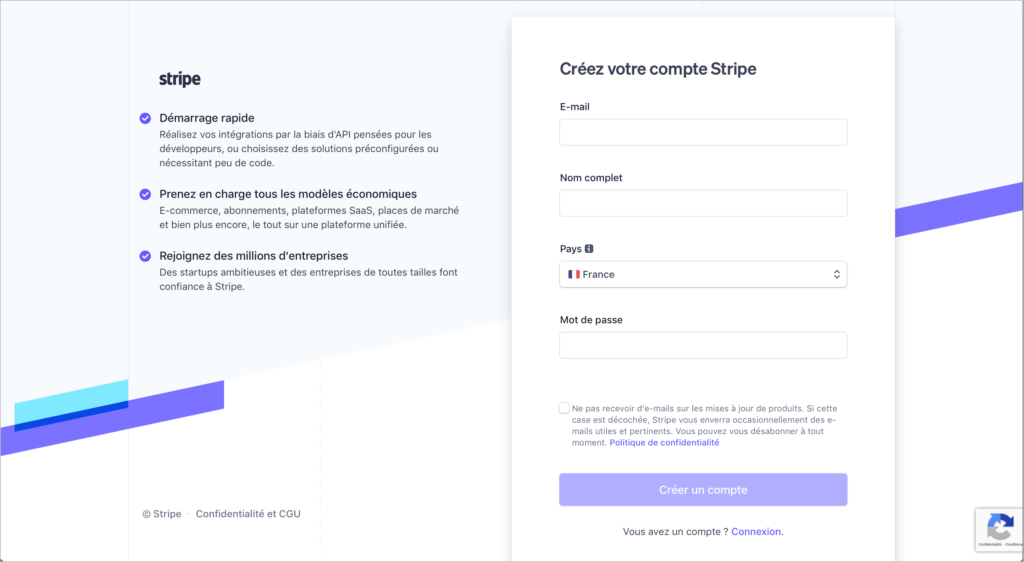 Step 2: Welcome to STRIPE
It is imperative to validate your email address to continue the process.

Step 3 : Telle us about your business 
Complete the required fields with YOUR personal information, not that of Ekoklean On Demand!

Indicates the type of business "Individual / Micro-entrepreneur / Auto-entrepreneur"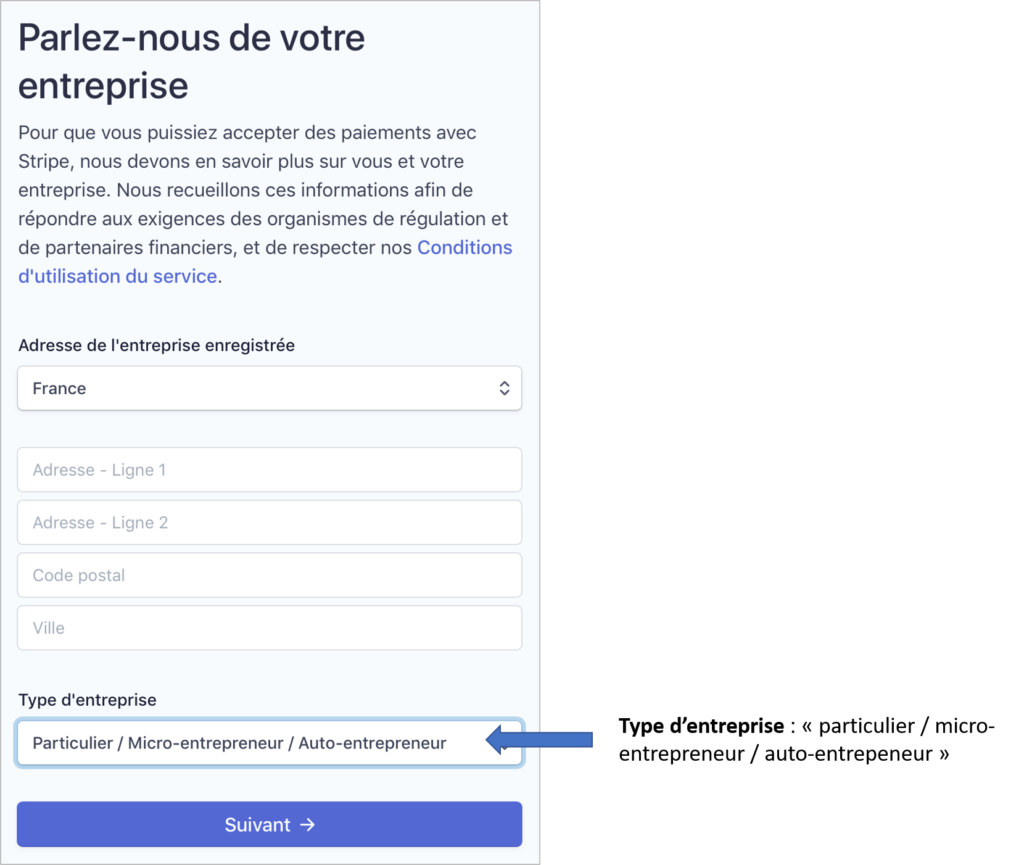 Step 4: complete YOUR personal information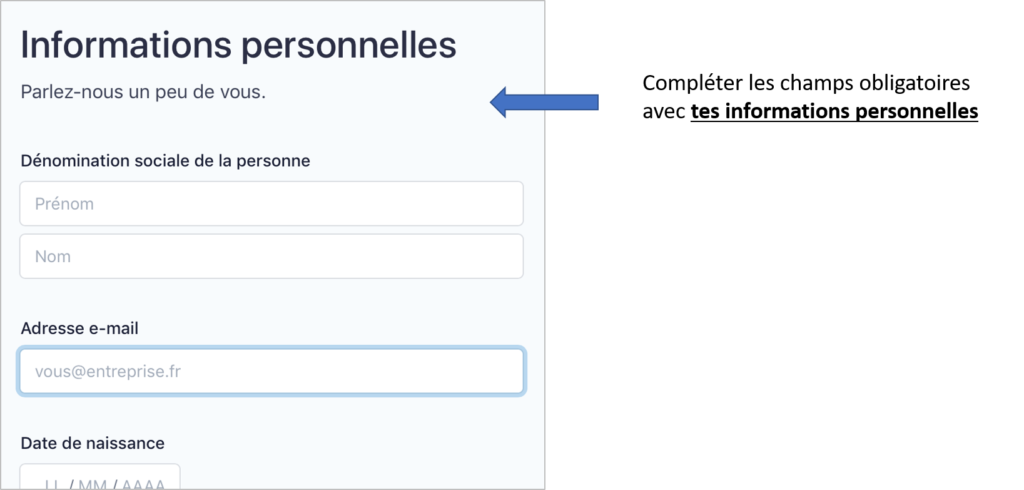 Etape 5: company information
Indicates the "Personal Services" sector of activity.

The requested website does not matter: paste the link of your Facebook/Instagram/other page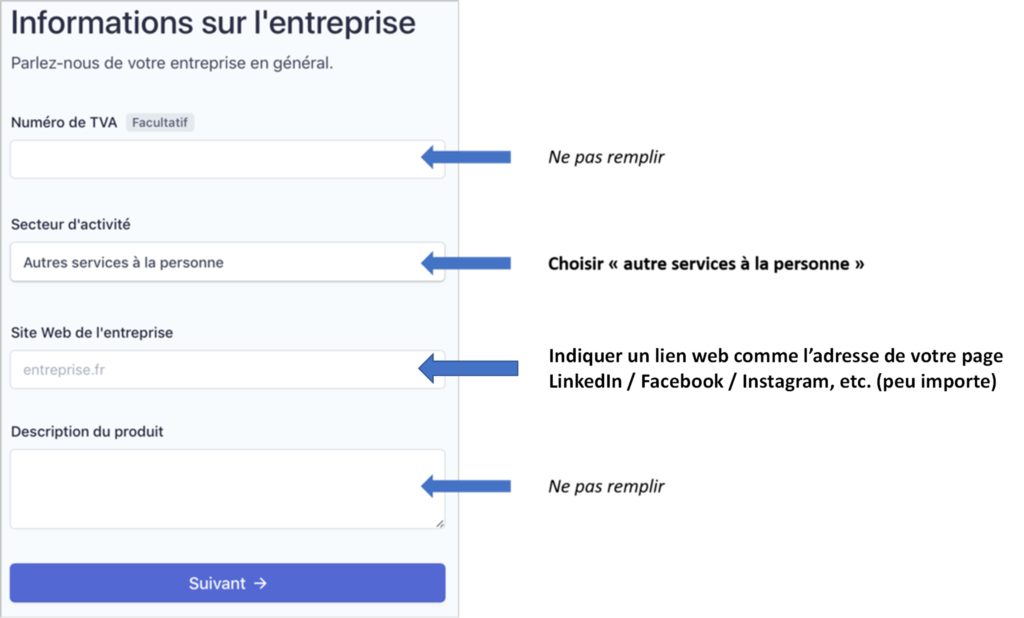 Etape 6: execution information
Indicates "within one day"
Step 7: additional information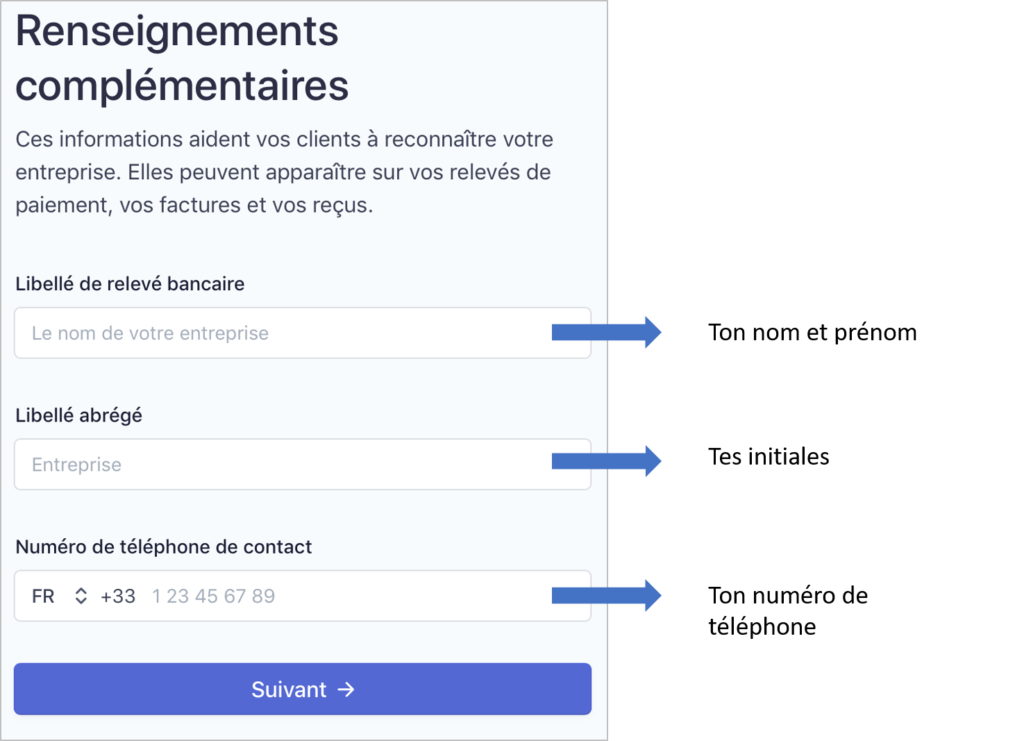 Step 8: select an account for transfers
You can change your banking information on STRIPE at any time.

Then complete the required fields.

Your banking information available on an account statement or on your personal space at your bank.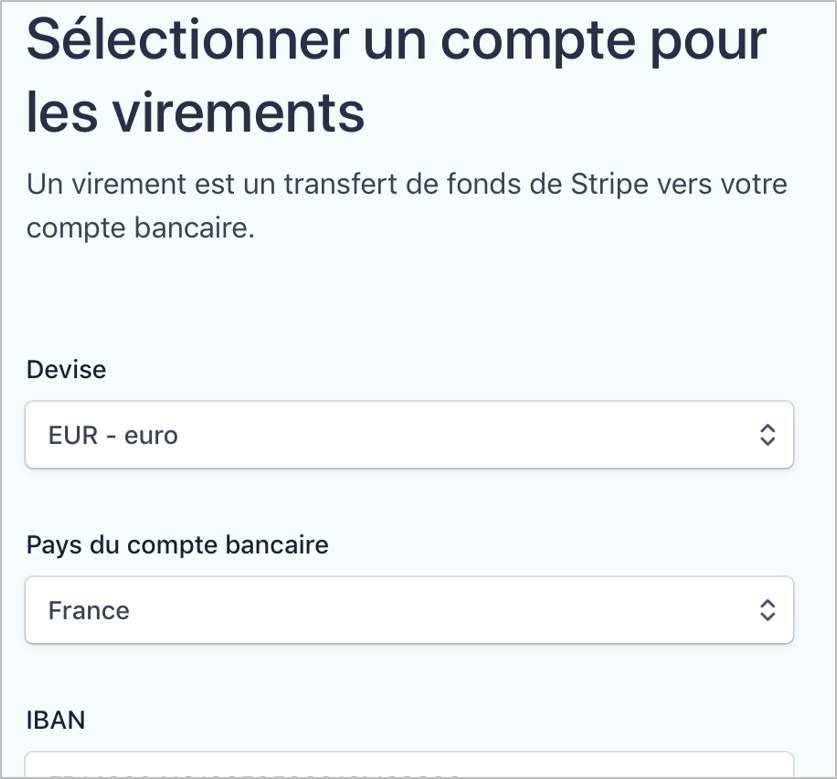 Step 9: two-factor authentification 
Performs two-factor authentication for added security.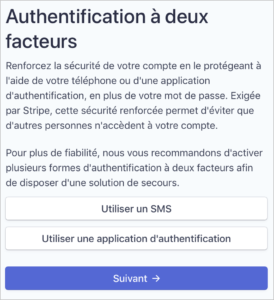 Step 10: verification of personal information 

Your STRIPE account is active! 

7. How do I register on NOVA as a Personal Service?
By working at Ekoklean on Demand, you must declare your microenterprise as a Personal Service organization to allow your customers to benefit from a tax deduction of -50%. You will then have to declare your activity on the NOVA site every 3 months.
The SAP declaration is done online, free of charge, with your SIRET number.
Connexion to the NOVA portal (1/7)
https://nova.entreprises.gouv.fr/extranet/inscription/
Log in with your SIREN number that you received when creating your microenterprise. If you offer home cleaning, your activity is subject to a declaration.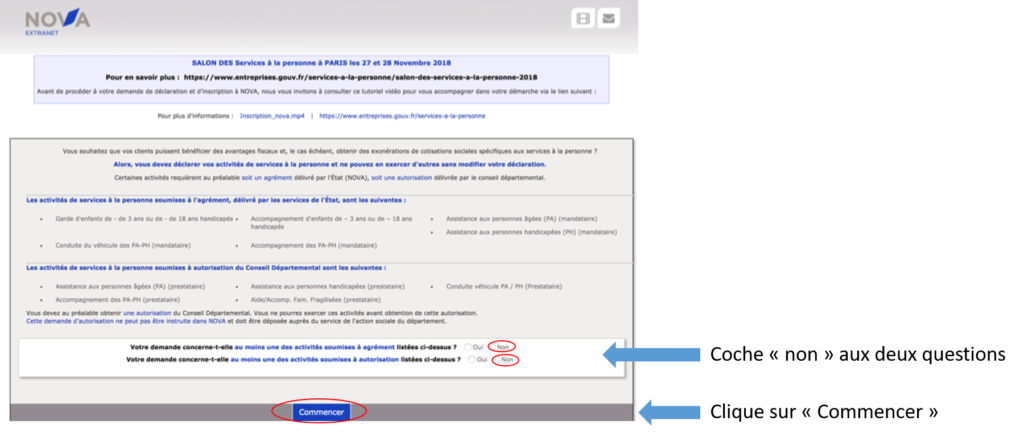 You can consult read or download the documents specifying the legal framework and the obligations that you will have to respect as a Service to the Person.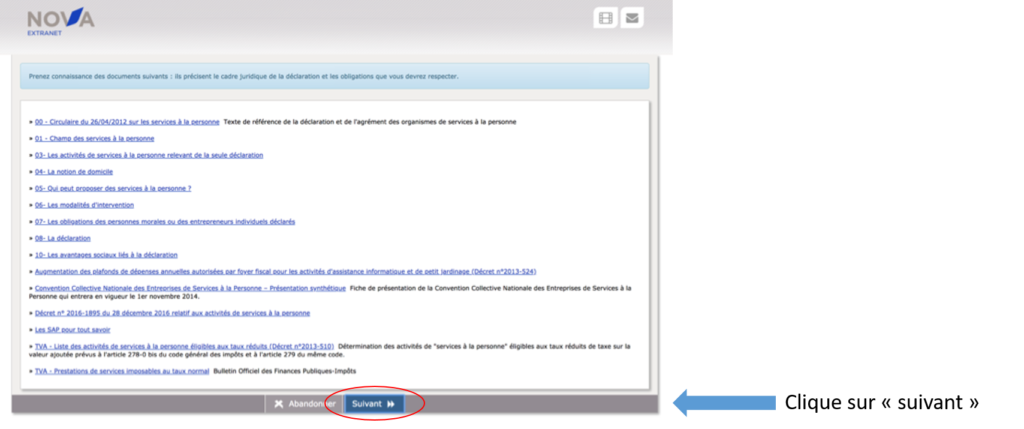 Identification (2/7)


Activity (3/7)

Commitment (4/7)

Summary (5/7)
Checks all the information entered beforehand.
Then click "continue".
Transmission of SAP file (6/7)

Last step: confirmation email to validate (7/7) 
At the end of your registration, NOVA sends you an email to confirm your online registration.
⚠️ Click on the link to validate the sending of your file and take a screenshot of your email to deposit it on your Ekokleaner profile.
Then you can start working! Your SAP declaration is valid without time limit.

Your file is then sent for examination by your departmental unit. Check your emails and spam regularly.
Receipt of your SAP number by email or on your space
A few days later, you receive your SAP credentials by mail. If you haven't received them, you can download them to your NOVA space with your username and password received by email.
Compulsory quarterly declaration 
Thanks to your NOVA identifiers, you will be able to make your quarterly NOVA declaration. You will receive reminders by email.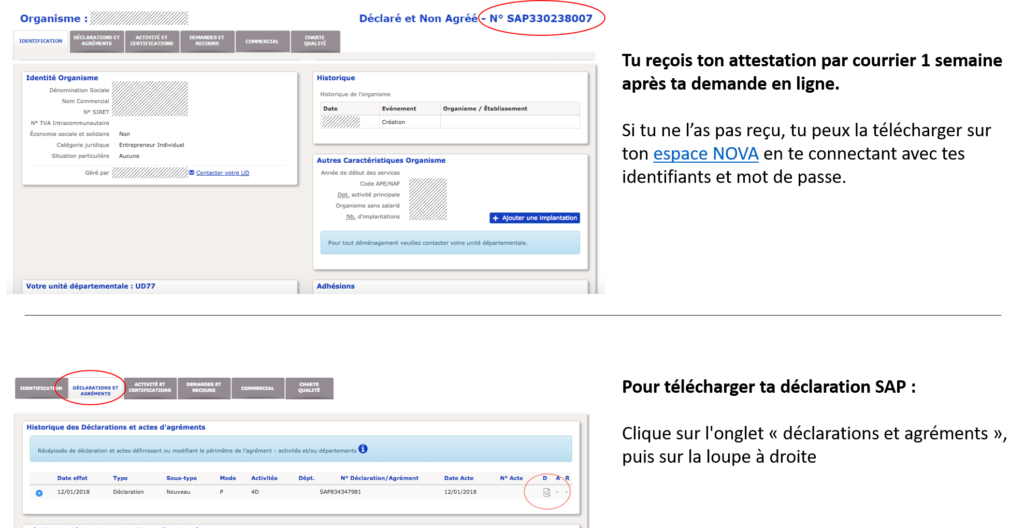 Need help with NOVA?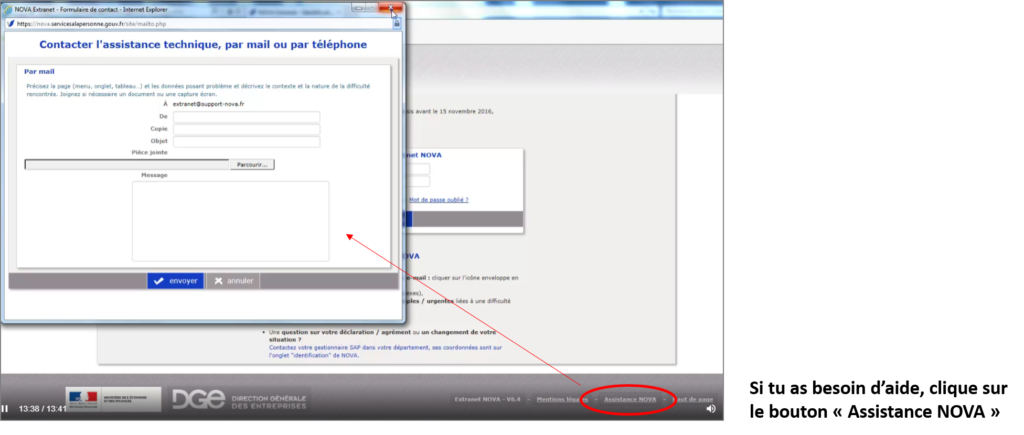 8. How do I declare my income and pay my social security contributions to URSAAF?
Any self-employed person must declare what he earns and pay social security contributions to URSAAF.
If you are under 26, you can apply for ACRE to benefit from a 50% reduction in charges for 1 year.
Getbiz will explain you everything!